We have been rearranging some things in the library, and we want to let everyone know what we've done.
We have our fantastic donation of LPs and CDs. We want to put them on the carts in the music pocket library.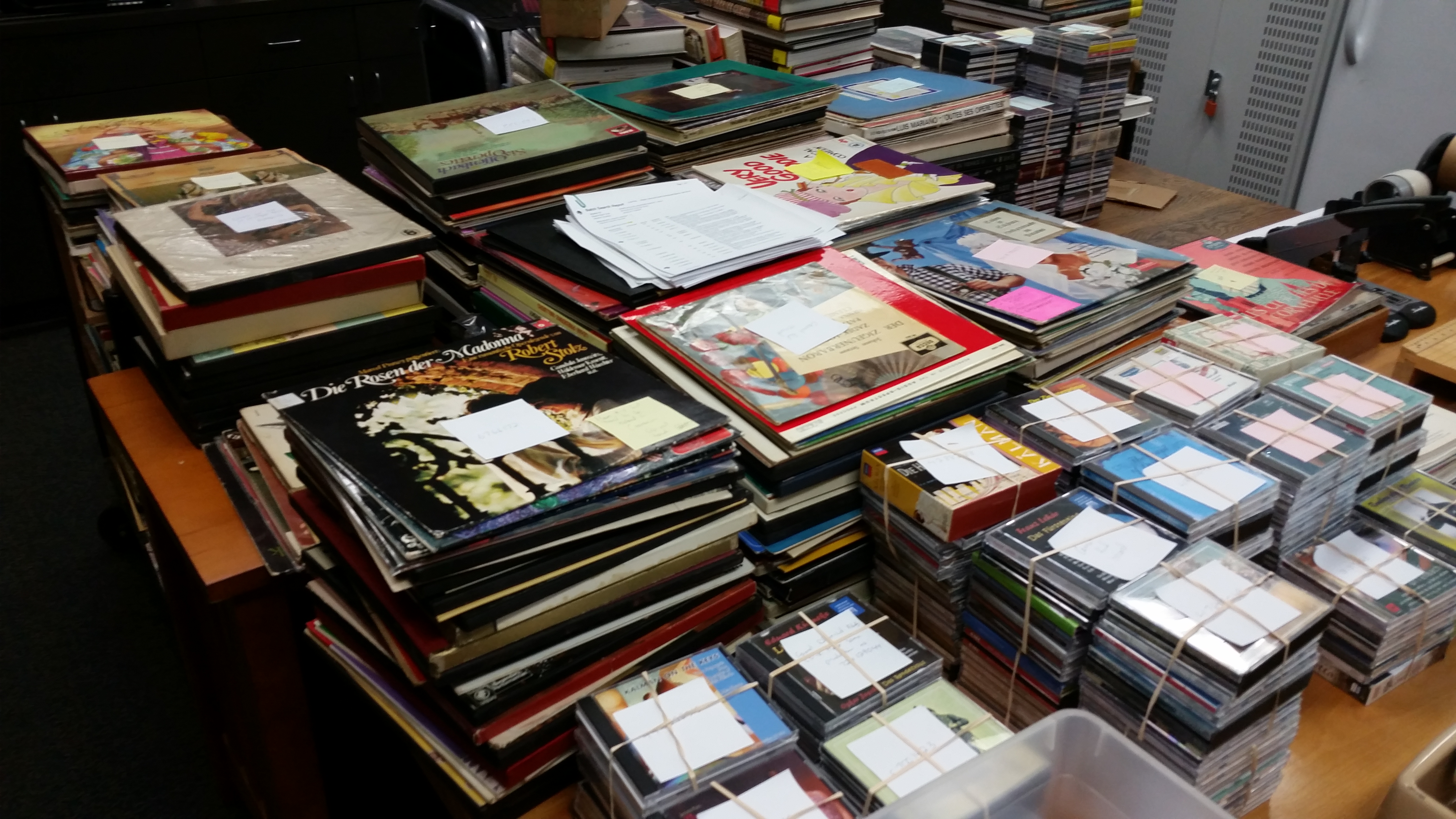 So, we had to move something off the carts. We decided on the DVDs. They are not all music DVDs anyway; many of them are movies, tv shows, and plays.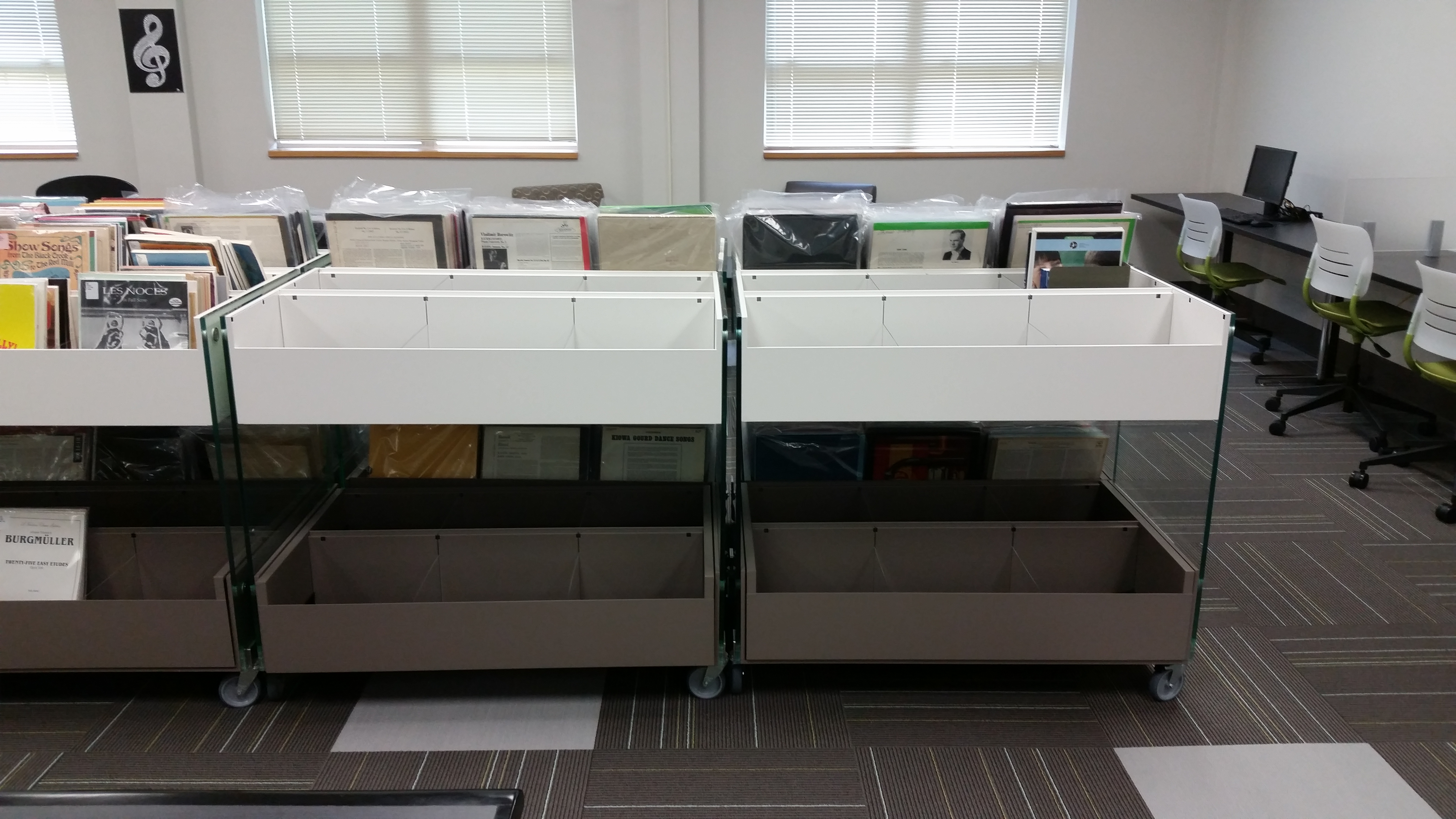 We put the DVDs in plastic boxes next to the course reserves books in the lobby.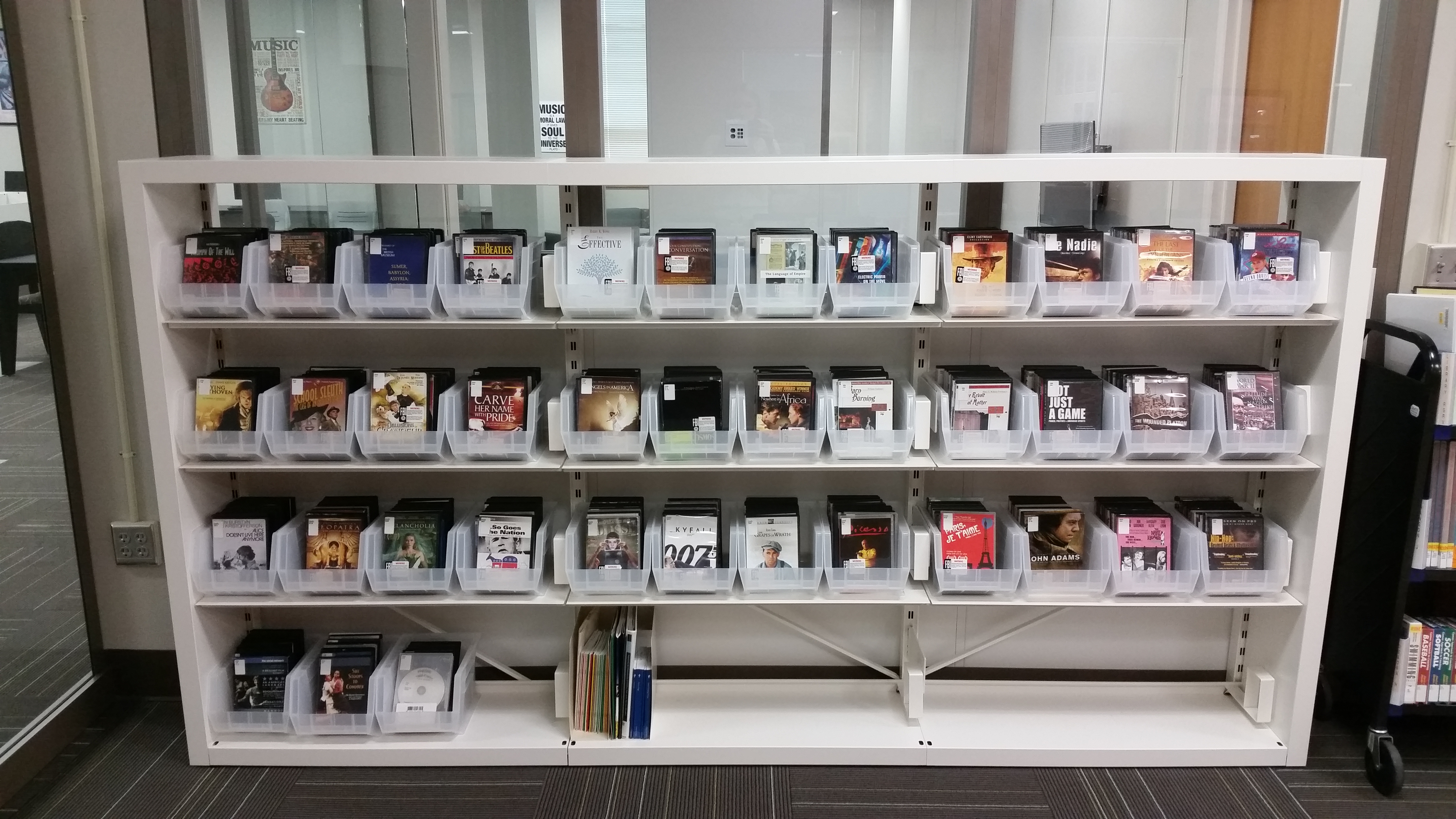 To do this, we had to move some of the reserve books. We realized that many of the reserve books are for education classes, and most education majors prefer to study in Nash 301, where the children's books and school curricula are kept. So, we moved the course reserves for education classes up to Nash 301. Here they are on this red cart.