As our new freshmen enjoy their first day on campus (Welcome, Class of 2020!), we're looking back to freshman traditions in our past. You may not know that USAO started as a women's college, the Oklahoma Industrial Institute for Girls, in 1908. This name was unnecessarily confusing; an Oklahoma judge, assuming "industrial institute" actually meant reform school, sentenced a young woman to serve time here! The school's name was thus changed to Oklahoma College for Women. We were Oklahoma College for Women until 1965, when the college became fully co-educational and was renamed Oklahoma College of Liberal Arts. With the name change, we also acquired a new mission: among all the public colleges in Oklahoma, we were to be an experimental college with a unique, challenging interdisciplinary program. That is still our mission today as University of Science and Arts of Oklahoma; we became a University in 1974 because the state decided that all 4-year institutions of higher education should have "University" in the name.
Now that we've shared a little bit of college history, we'd like to look back on a venerable Oklahoma College for Women tradition: the freshman beanie.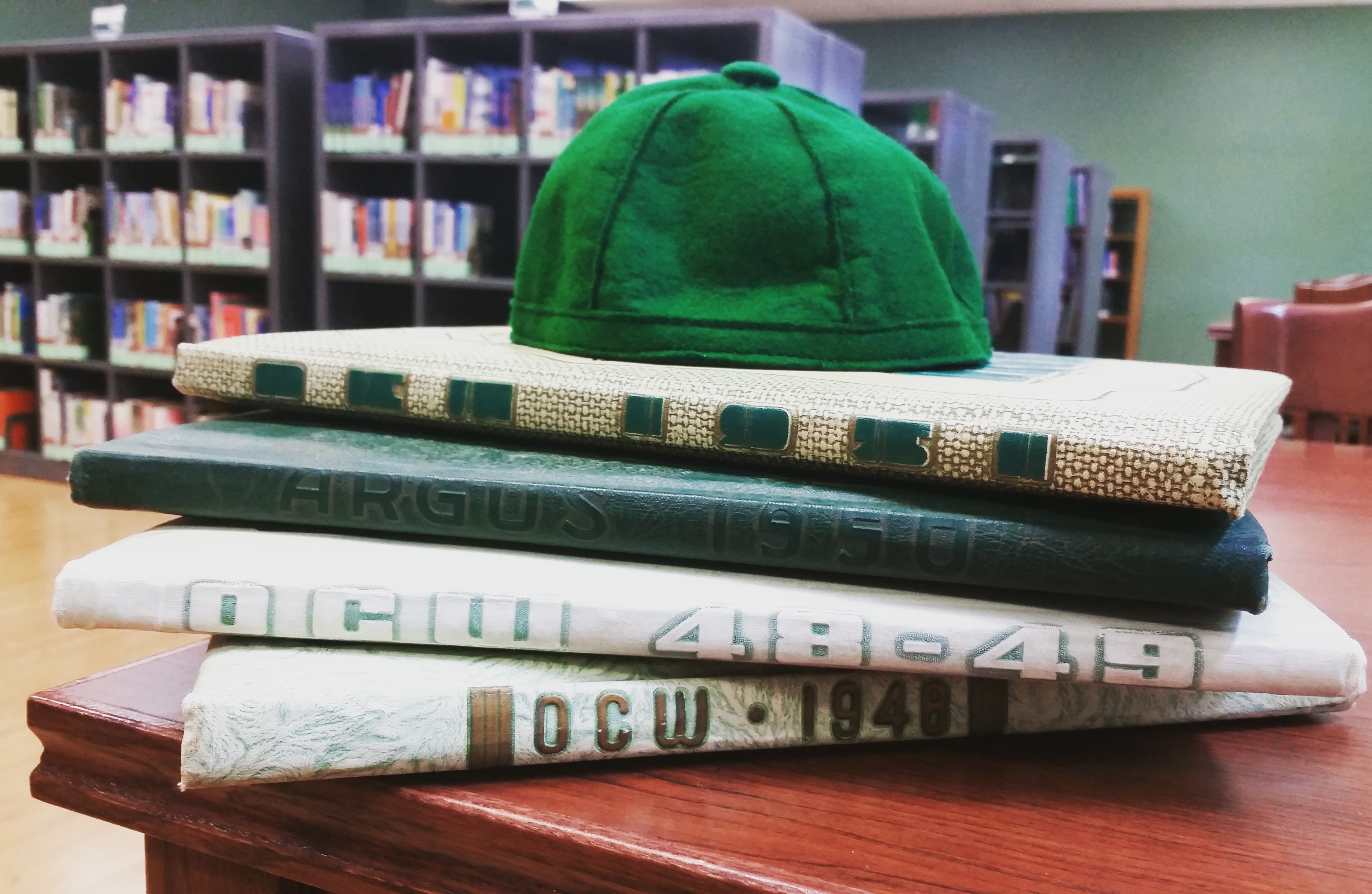 Beginning in the 1920s, OCW had an annual Freshman-Sophomore week of competitions, including sports games, capture the flag, tug of war across the pond (so the losers fell in!), and a parade. The competition was fierce but good-natured. During the week, Freshmen wore these green felt beanies (produced by one Collegiate Manufacturing Company of Ames, Iowa), and Sophomores wore derbies. Whenever a Freshman met a Sophomore, the Freshman was supposed to take off her beanie and bow, saying, "I am but a lowly frosh. I bow to you, oh mighty soph." This hasn't been done since the 1960s, but we still have a box in the archives full of beanies!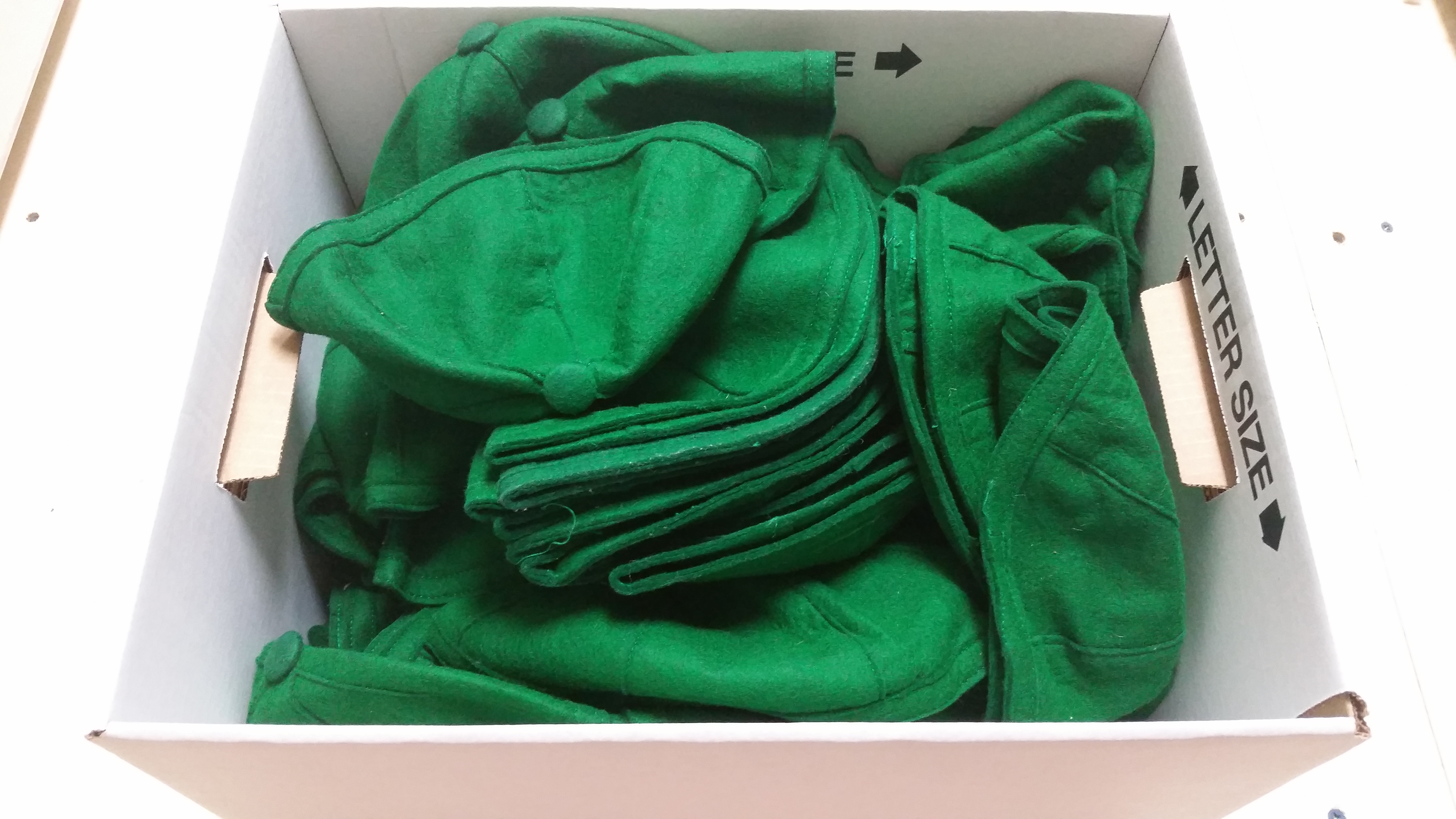 Collegiate Manufacturing Company did a great job on the beanies; they are in remarkably good shape, and they came in multiple sizes measured at 1/8" increments! Whatever can we do with a box full of vintage beanies? If we ever do an OCW history display in the library, we can at least include a few!