Furry Friends at Nash Library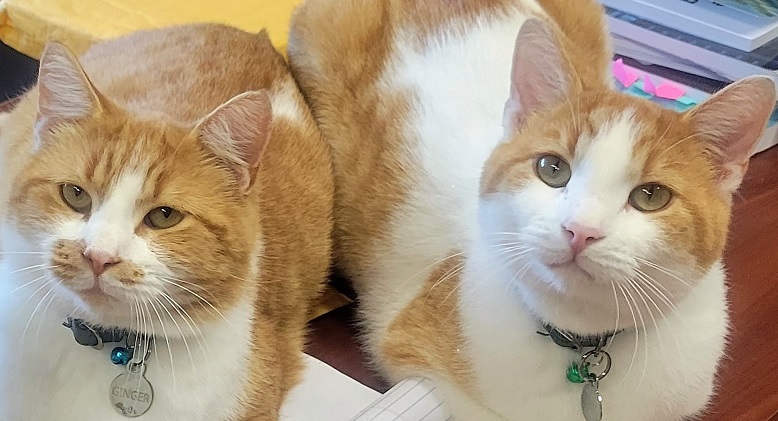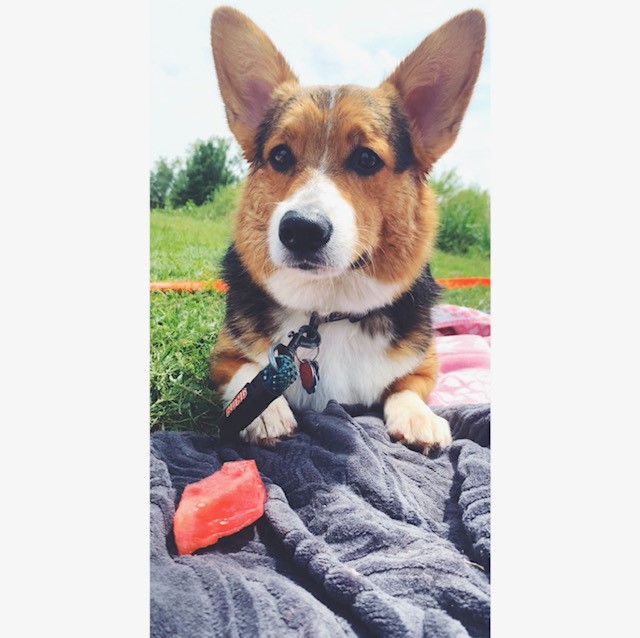 The Library Cats, Ginger (pictured left) and Fred (pictured right) now call Nash Library their home. In 2021, Ginger and Fred came to live at Nash Library. They are brothers and they love each other. They love to be petted and snuggle up on the front desk in our student workers' cardigans or lay on top of their homework demanding pats. They love sitting at the front doors in the morning, watching the squirrels and birds play, patiently waiting to be greeted by YOU!
Walter, aka The Walt-man, is Nash Library Director Nicole McMonagle's corgi. Nicole brings Walter up to the library occasionally. Walter LOVES cats, but Ginger and Fred haven't quite warmed up to his presence yet. However, we are working on it. Walter LOVES meeting new people. He also has a DEEP bark, but he is super friendly, and just demands that you give him pats.
Come by Nash Library and visit our furry friends!