On Monday, April 11th, we'll be hosting Long Night at Nash, an evening of studying, games, and fun before finals! The t-shirts and squeeze balls we'll be giving away just arrived, and we are really happy with how they turned out!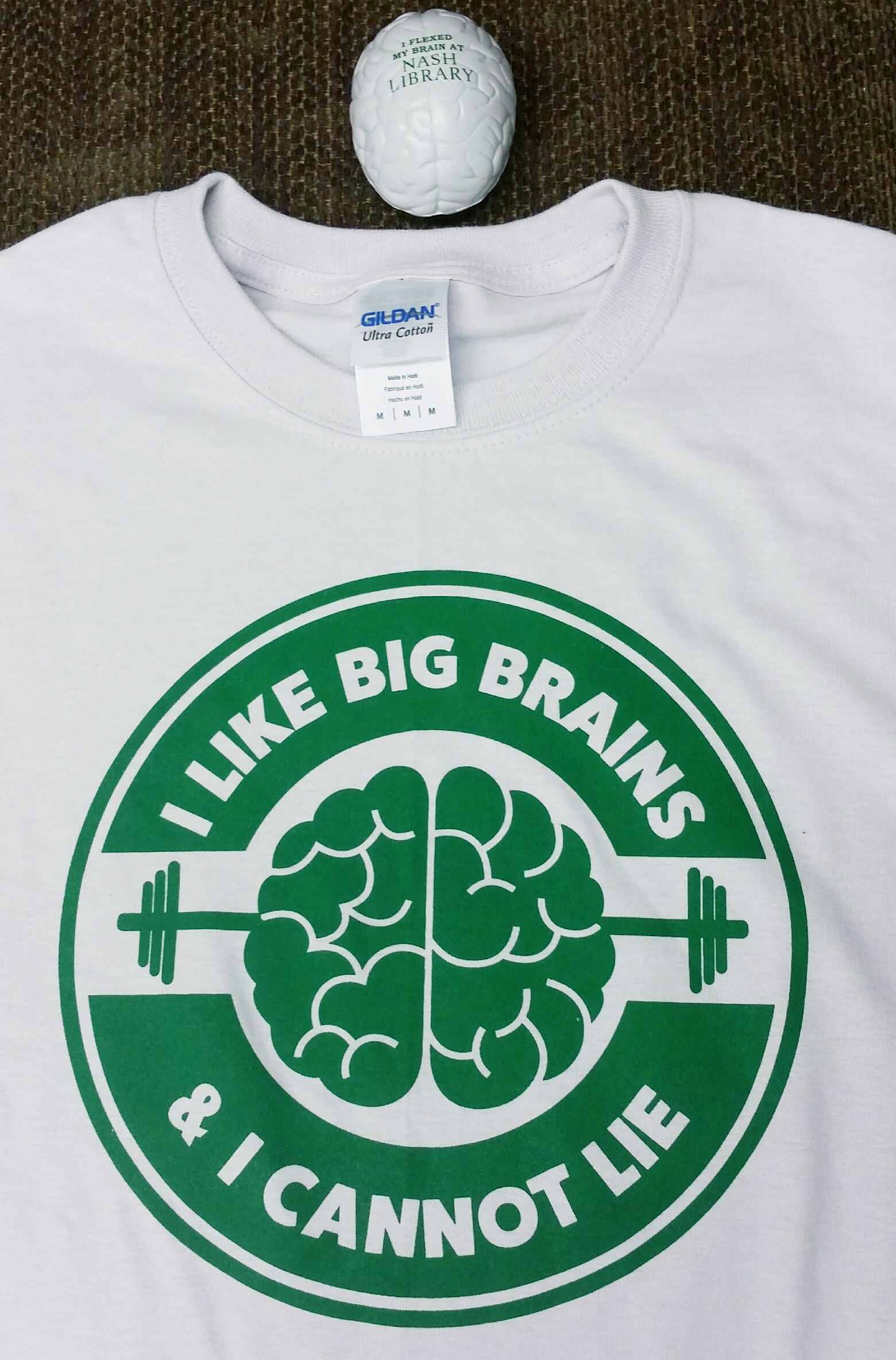 The color isn't quite right in this picture; the t-shirts and squeeze balls are both light gray in real life. Given the anticipated demand for this most excellent shirt, we won't just give them away to everyone who walks in the door; you actually have to stay here and study to get one! Everyone in the library will receive a ticket on the hour, and once you have four tickets, you can pick up your shirt!
There will also be prizes given away throughout the course of the evening; some will be awarded to the game winners, while others will be awarded by chance. Again, everyone gets a ticket on the hour, every hour. Every couples hours, we'll draw a few more tickets and give away a few more prizes. The longer you stay, the more chances you will have to win!