We have a great new study area on the upper floor of the library, with study tables, desks, and a nice sofa and chairs. All the periodicals from Room 203 and the recreational reading books are now up here.To find it, go upstairs and turn right, and go through the double doors to the left of the display case and the right of the stacks entrance.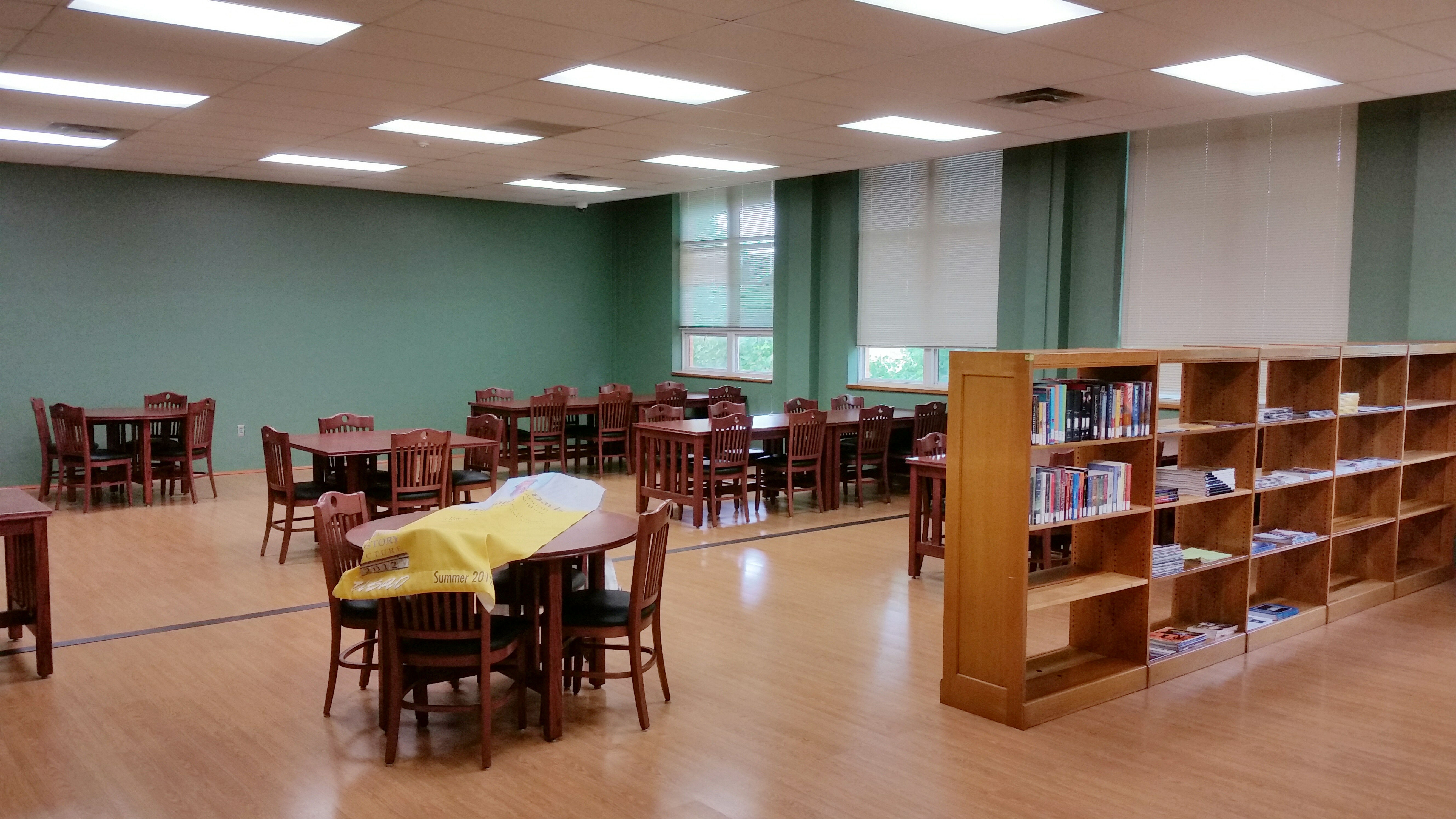 Addison highly recommends the sofa and chairs.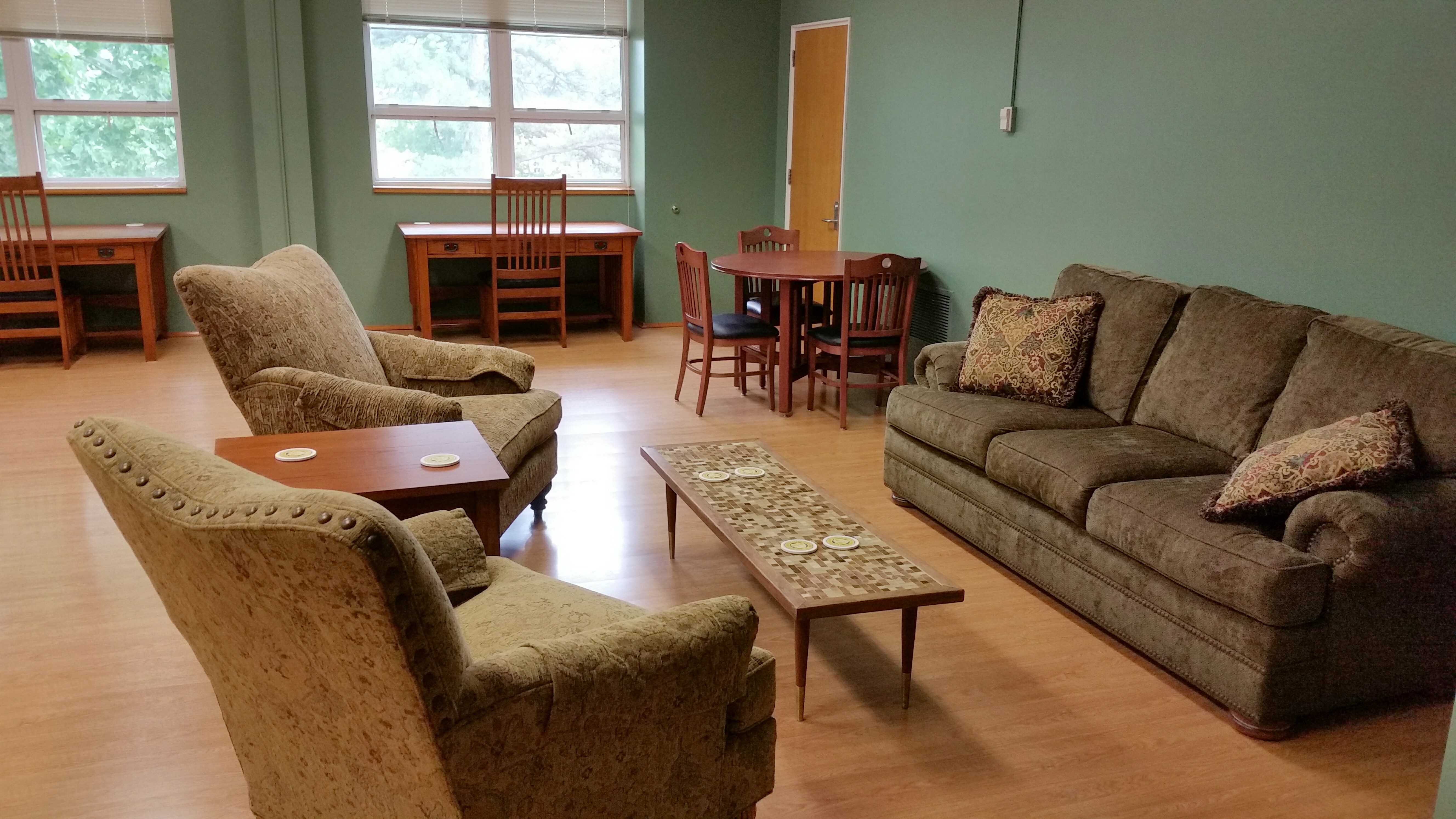 We have moved all the computers from room 203 (on the first floor) to the upper floor. They are next to the computers that were already there. The printer is upstairs now too.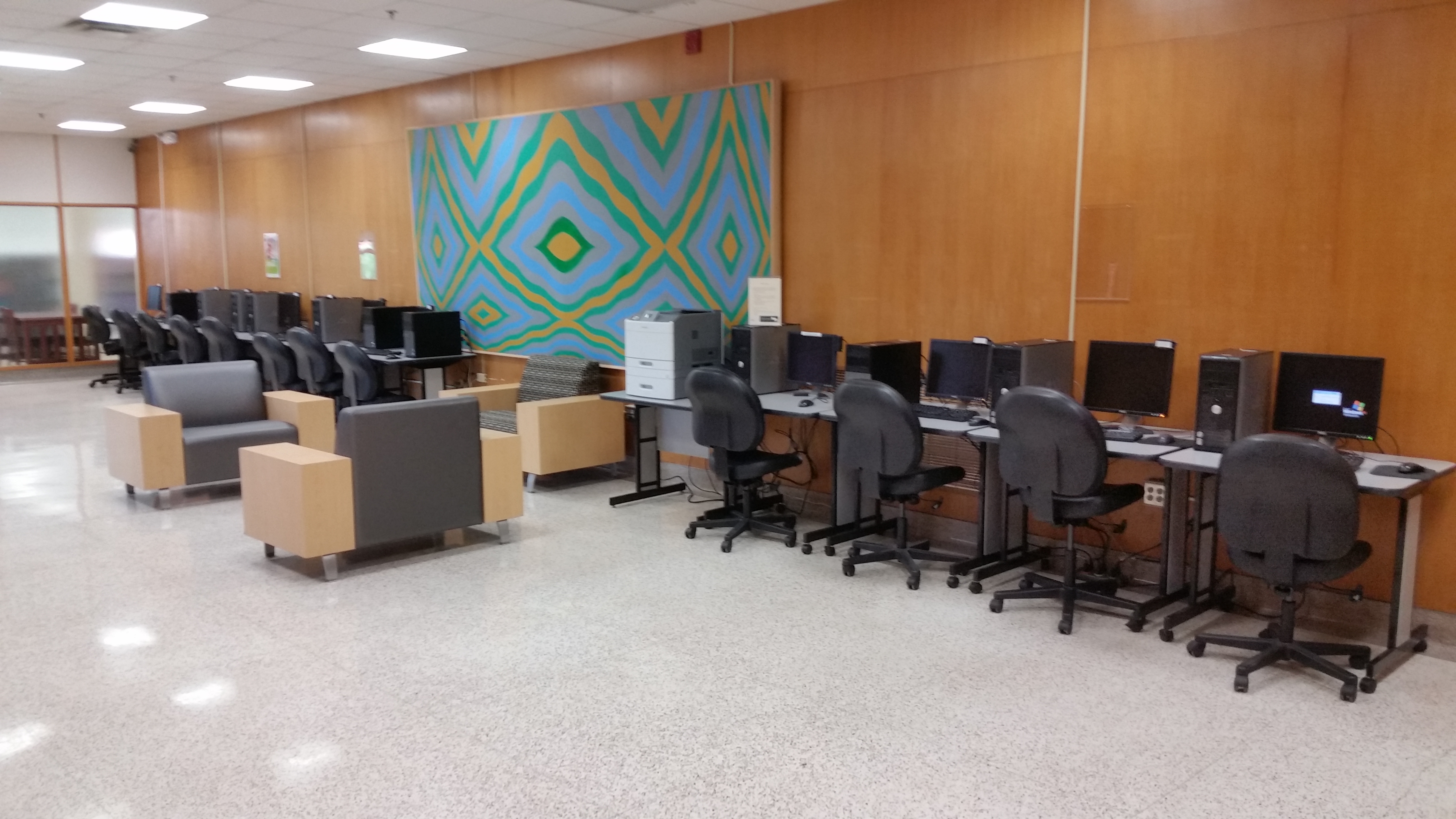 This leaves Room 203 (the big room to the left as you enter the library) almost empty and ready to become the Music Pocket Library and USAO Museum!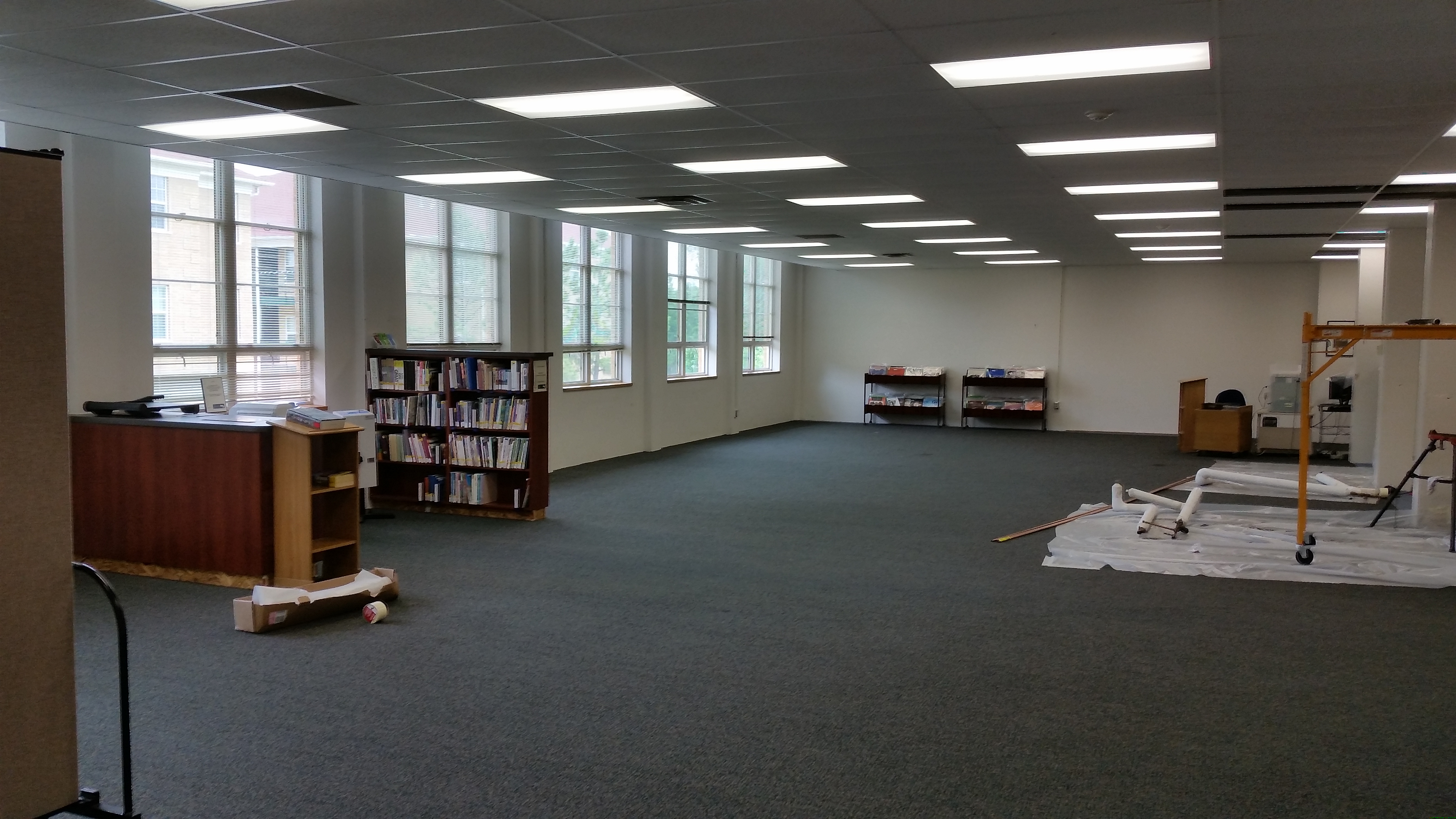 Over the summer, we will be renovating Room 203.The west side of the room will be the Music Pocket Library, which will include music recordings, scores, books about music, computer workstations with music notation software, a listening room, a recording room, and study space.

The east side of the room will be the USAO Museum, where we will display the historic artifacts the USAO Archives has collected over the years, including the drums our alumna Te Ata used in her performances, antique furniture dating before the founding of the college, and other great pieces we have not previously been able to display. The construction will be in phases, but we hope to have the Music Pocket Library open by Fall Trimester.

As you can see in the above picture, the book reserves and the copier are still in Room 203, as are the atlases. These may have to be moved eventually, but we do not know where or when they might be moved. If you stop by the library and cannot find them, please ask a staff member for help!

Renovations are also occurring in other parts of the library. Plumbing work is being done in the ceilings in various locations, and the restrooms on the upper floor are currently being renovated. They should be done soon, but until then, the only public restrooms available in the library are those on the south side of the basement.