This week, we have our annual (or thereabouts) book sale! The book sale runs from September 16th-18th from 9:00 am - 4:00 pm each day. Books are $0.50 apiece, bookends are $1.00 for a set of two, 3-ring binders are $0.75, and exam blue books are $0.25!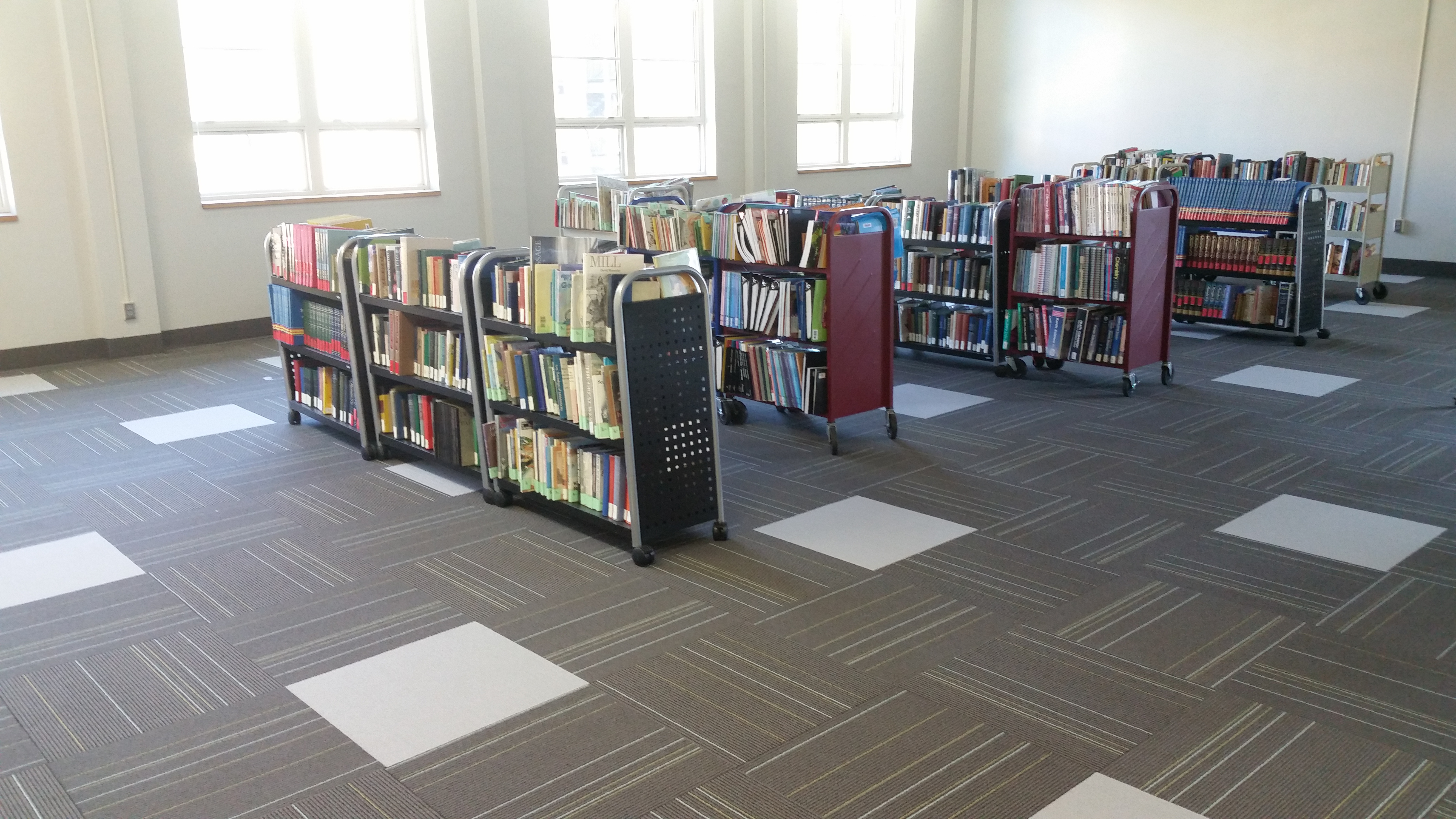 Here's a preview of the books available for sale. We have a very wide assortment. There are scholarly titles and reference books in history, literature, art, music, languages, social sciences and various other fields; children's books; school curricula; miniature music scores; and popular fiction. We also have metal bookends, 3-ring binders, and exam blue books for sale.
The sale is in Room 203, the large room on the left as you enter the library (north side of the main floor). This is the space that is going to be the music pocket library, so if you stop by the book sale, you will also have a chance to see our progress so far. As you can see from the picture, the room has a new paint job and nice new carpet, which has striped squares in alternating directions interrupted by occasional light-colored squares. It took us a long time to decide on the carpet, so we are happy that it turned out so well!
Starting September 22 (Tuesday), we will be having monthly Game Nights in the library! This first one will be from 7:30-9:00 pm; look for flyers going up around campus this week for more details. If you are planning on coming, contact Library Assistant Nicole McMonagle (nmcmonagle@usao.edu) to RSVP; the event is very informal, but we'd like to have some estimate of attendees so we can choose an appropriately-sized room for the event. We have an assortment of new games all ready to play: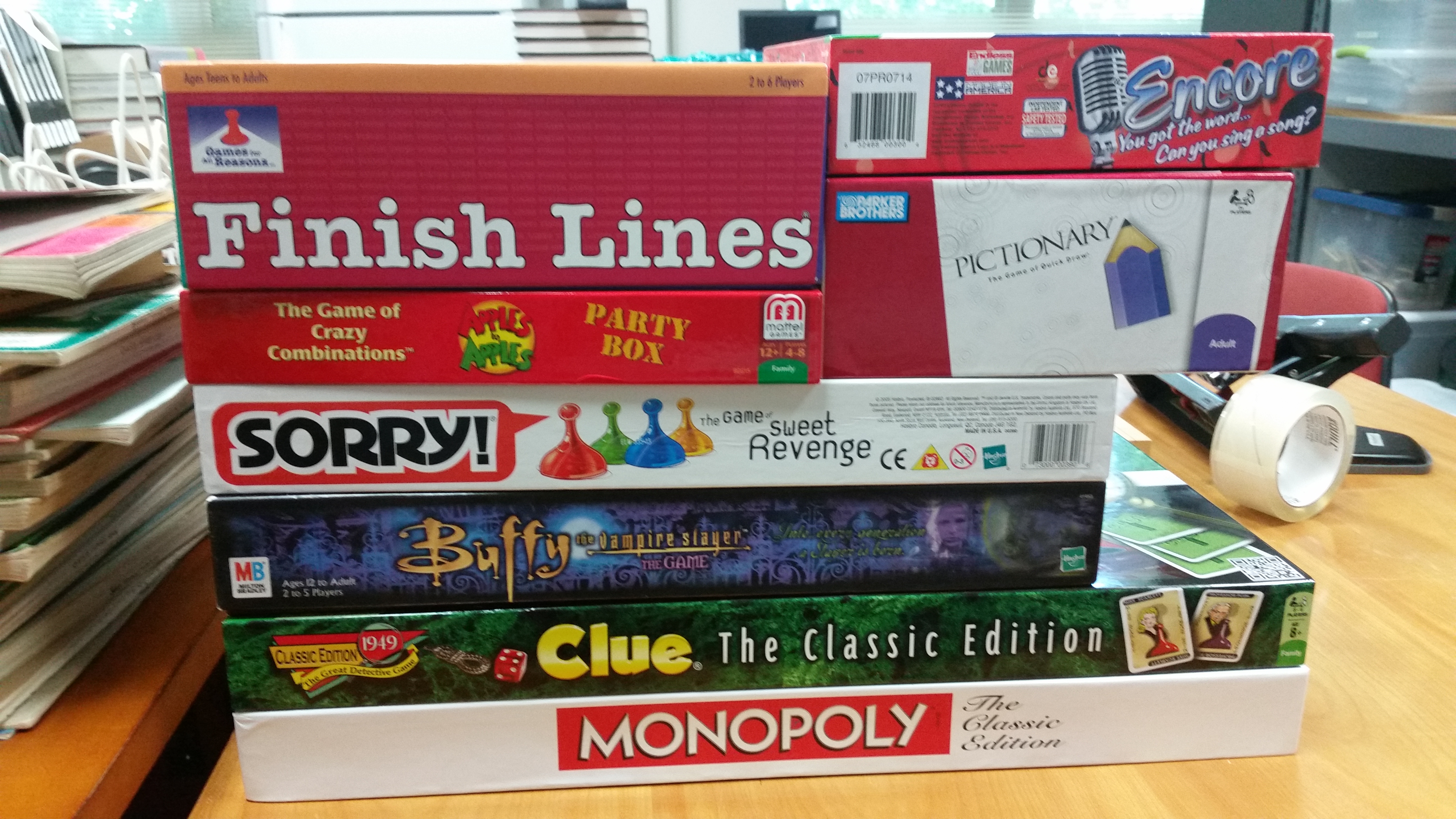 We plan to acquire more based on demand and usage, so if there is a game you think we should get or if you would like to donate a game, please let us know!
We also have a minor update on the upper floor, where we have some new glass doors for the reading room.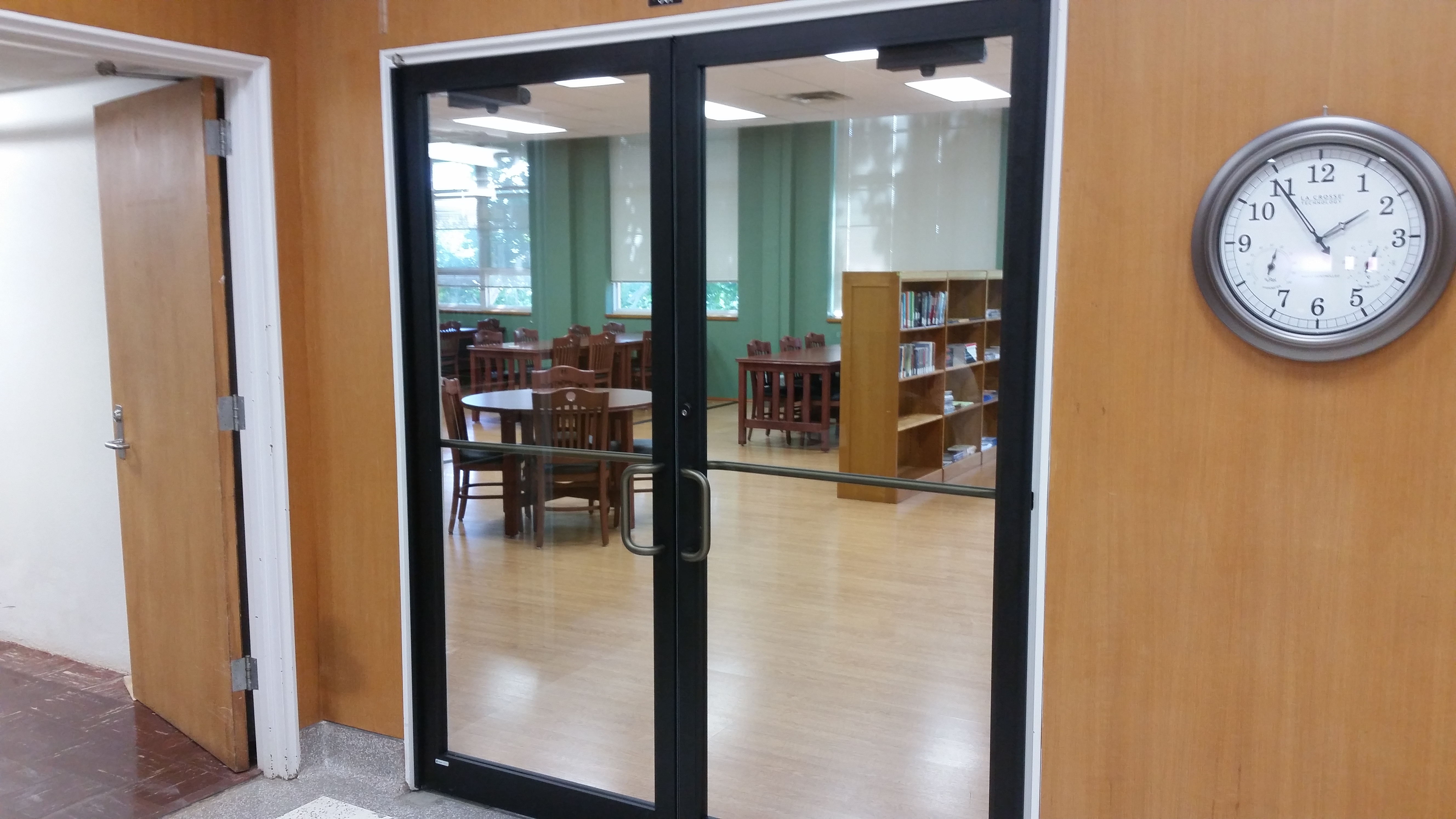 We think they are much more inviting than the old solid wooden doors were.